I'm Alive!
What makes you feel alive? I recently went on a family vacation to Lake Tahoe. Wow, what a beautiful place! Just being there makes you feel alive. We rented a boat to take us on a tour of the lake. When I planned this before our trip, I thought we would just ride around and get a feel for the geography. While this was true, our experience turned out to be so much more. The captain of our boat said they don't just take people for rides, they are in the business of making memories. Mission accomplished!
I have never seen water so picturesque. The shallow water off the beach is clear. Then as it gets deeper, the water turns to a glorious turquoise color culminating in a deep marine blue; it begs you to jump in. We asked our captain about the temperature of the water (we knew it was a little chilly because it is an alpine lake). He said, "You will know you're alive!" As we made our way to Emerald Bay, the captain pointed out a jumping rock. Yes, you can climb up a cliff from the shore of the lake and jump 30 feet into the water or take another route and jump about 15 feet into the water. While I wasn't dressed properly, my three daughters talked me into letting them do it. Their response after emerging from the water was "I'm Alive!" I think this was a combination of glad to be alive and feeling alive!
The other occasion that comes to mind is an experience I had when I started my master's education. I was in a room with my cohort and there were pictures lying on the floor around the perimeter of the room. We were asked to choose a picture that illustrated you at your best. The picture I chose was of a group of people whitewater rafting. It reminded me of my family doing this same thing. I felt this depicted me at my best because I was in the moment (you had to be!), having fun, being active, and with my family. I felt alive!
The challenge many of us have is how to feel alive every day or every week, not just on vacation. What makes you feel alive? Try to make time for this on a routine basis and see how it changes your life.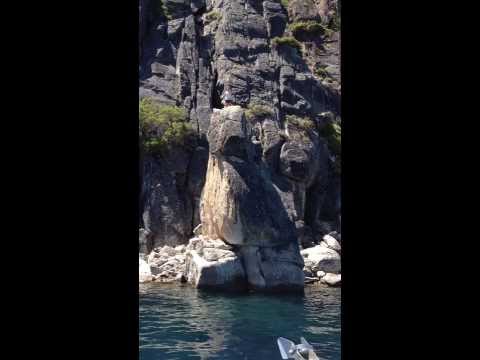 Categories

Search

Archives